The official kit supplier


The results from the previous vote
Who was the best player of FC Vardar in 1999?



Sign My Guestbook

View My Guestbook



The new players for the next season are : Miserdovski, Colakovic, Memedi, Abazi, Beganovic, Karanfilovski, Ilic, Veselinovski...
<click for more>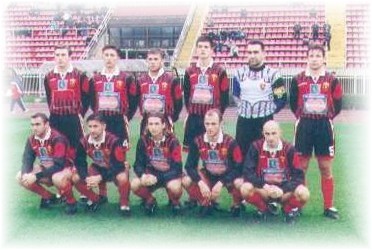 We are fans of FC VARDAR SKOPJE and we decided that the most popular Macedonian football club deserves to be shown on the Internet. This is an unofficial page and it's made by two great supporters of FC Vardar Skopje.
---
made by Kristijan Bangiev and Nikola Geskovski®™
any suggestions please sent on :
geskovski@yahoo.com
and kbangiev@hotmail.com
Most of the pictures were scanned by Zoran Jovanchev